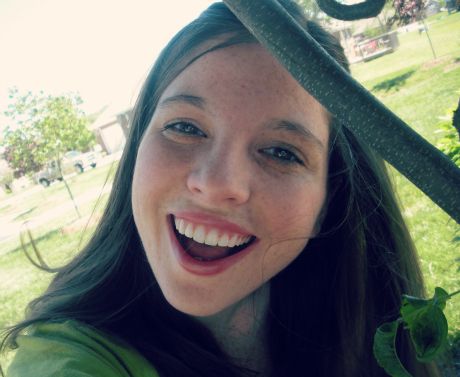 Hello, I am Hannah, the mastermind behind this blog. Nice to meet you.
When I grow up, I want to be queen of the internet (and a ballerina). Oh, wait. I am already grown up. Shoot.
I am American, but I was raised in
Suriname, South America
. (Most people find this fact far more interesting than I do).
In 2010, I
graduated
from a small, private university with a degree in English and history. I chose my majors, because I like stories, especially stories from a really, really long time ago.
I used to want to be an English professor but never near so much as I wanted to be a ballerina.
I started blogging not too long ago, because I was a bored, lonely, unemployed housewife who refused to cook or
clean
. I suddenly decided that talking to the internet was the best way to fill my days.
Yet I suppose when I examine myself deeper, I could say I began blogging in hopes of sharing my writing with the whole, wide world and connecting with people who live far, far away.
Blogging has never failed me in either respect.
I sincerely believe everyone has a story to tell. We simply must find our voice. This blog is my story, my voice. I write about my misadventures as a grown up
ballet
student, my new marriage, my family, and all the little things that somehow make my life beautiful, even in the moments when I don't
feel
like my life is beautiful.
I'm on an awfully big adventure, and you, kind and gentle reader, are welcome to join me.