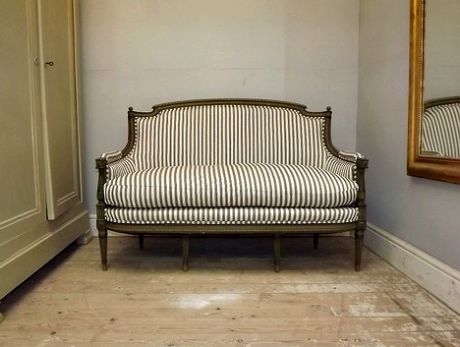 I kind of hate that my weekend post with the giraffe photo has been hanging around the top of my blog until late this Tuesday evening, fully demonstrating the extent of my inability to write blog posts when I have anything else to do, anything else at all. I write this particular post, in which I have little to say, chiefly to bump that giraffe down, down, down to the depths, lest anyone else visit my blog, see the offending giraffe, and declare that I am a lazy butt. I value the reputation of my carefully crafted internet persona a great, great deal, and a
weekend post
hanging around until nearly Wednesday? How embarrassing!
So, let me tell you all the things I have been doing instead of writing sweet posts to you, kind and gentle reader.
Yesterday, for instance, I accidentally ended up furniture shopping with my sister
Lizzie
and her fiancé James
all day long.
We went to, oh, 12 furniture stores. Just 12. That's all. And you know, the furniture that my sister and her future husband bought was
totally
my business. Totally. Also, I was amazed that couch after couch, store after store, the two of them never stopped holding hands. Occasionally, to be obnoxious, I grabbed Lizzie's hand. Then we were all three holding hands. And that wasn't weird at all.
Damian told me later, "But Hannah, that's what engaged people do. They hold hands. All the time. We were engaged once."
And I was like, "Oh, you're right. Doth my memory fail me!"
All jokes aside, I had a nice, allbeit long, day yesterday. James and Lizzie are two cool kids. No lie.
As for today, I went shopping again--I'm such a girl--with my mother, both of my sisters, and my niece
Lila
. We went to thrift stores, because we like to pay dimes and quarters for things that other people bought for 30 bucks or more. We're smart like that. We also went to a few department stores, but frankly I was offended by the high prices. I don't understand why the kind people at the mall don't let you fill up a sack for a dollar, but whatever, I'll take it up with the manager, thank you very much.
And now, I am finished with this post, so let us all bid sweetly adieu to the baby giraffe, as he takes his proper place in the archives.
Adieu.
I hope you have a good night, kind and gentle reader.
(First
photo
by
French Finds
; second
photo
by
Andrew Hyde
; third
photo
by
Rudy Eats
)