Here are a few little things I have been enjoying lately...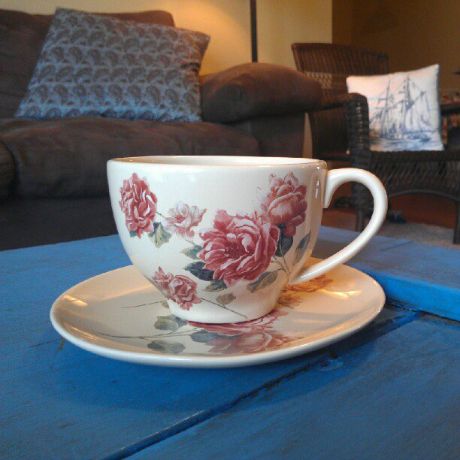 I found this teacup at a thrift store. I like it because I think it looks very English (even though I've never been to England and could be absolutely wrong about this).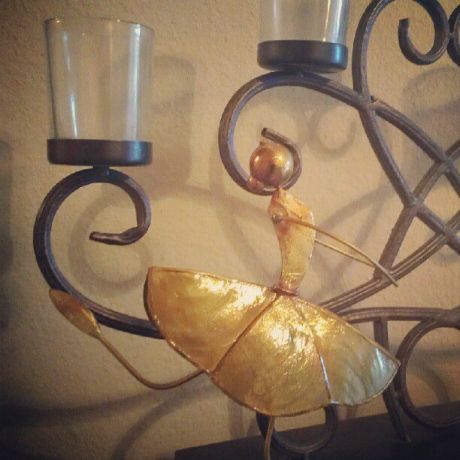 For my birthday, my sister Lizzie gave me a set of ballerina figurines, made in the Philippines from capiz shells. (Oh, how I wish I could fix my bun as perfectly as these shell ballerinas!)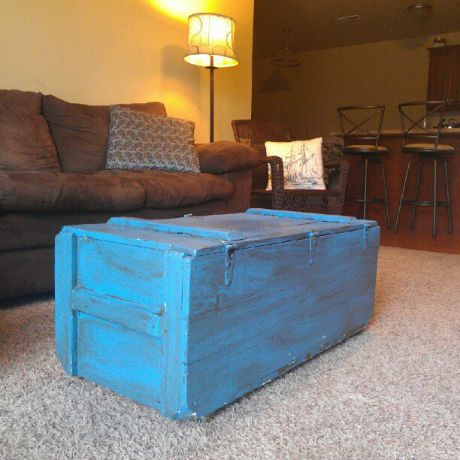 Damian and I have been using an old, sloppily painted--I think the cool kids call this look shabby chic--trunk as a coffee table, and it's surprisingly useful. Why, hello, storage space!
And early this week, I went to a new coffee shop with my mother and sisters. When our order arrived, I looked down to see a pretty leaf in my mocha, and my mother had a heart in her caramel macchiato. Lizzie and Cara just ordered plain old coffee with cream and sugar. How silly.
I hope you have a wonderful long weekend! What little things have been making you happy lately?