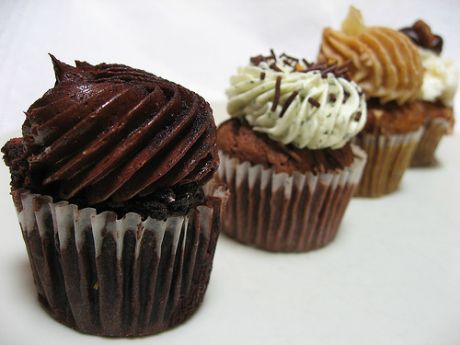 Speaking of cupcakes
, my favorite bakery closed down, and therefore, I am tragically sad. This is seriously inconvenient for both myself and my family. What are we to do without our chocolate peanut butter and our bacon maple--yes, bacon maple--cupcakes? Aren't our cravings more important than the economy?
Despite my genuine sadness over the closing of my favorite bakery, this post is a silly one, written only as an excuse to share a photo spread of cupcakes.
Hope you are having a nice weekend. Go eat a cupcake. You won't regret it.
P.S. Remember
the life of a cupcake
?
(
First
and
third
photo by
Shimelle
, second
photo
by
miss karen
, last
photo
by
Eva Blue
)