Well, we stayed in a castle. No big deal.
Okay, it was kind of a big deal.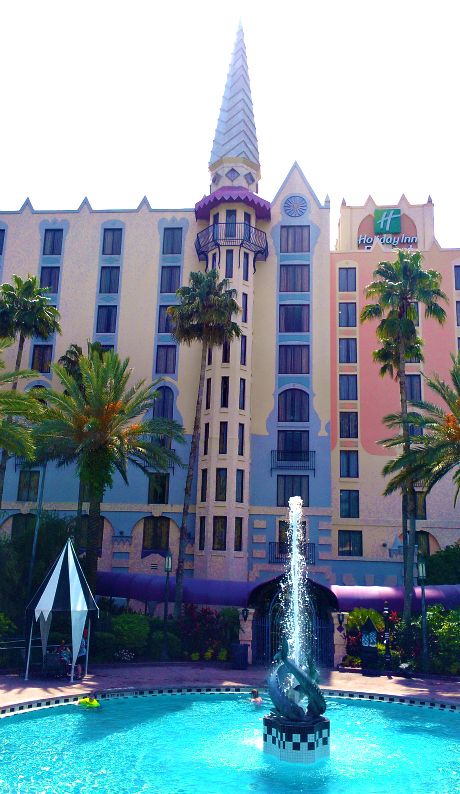 Normally, Damian and I would opt for something super cheap, like a Motel Six, but after we found a great deal on plane tickets, we combed
Expedia
for hotels, too and found a few options about the same price as a Motel Six but a lot more fun. We chose the
Holiday Inn Castle Resort
. Here's the view from our room:
After a late flight, we spent our first day in Orlando lounging at the hotel pool and exploring the castle, gearing up for the rest of the trip. And as the week progressed and the real adventures began,
we loved coming home to a castle every evening, especially at the end of our days at Disney World. (The magic didn't have to stop!)
My only regret is that I never met the
castle creature
. Seriously, there is a castle creature. All in all, it was a beautiful place to stay, and I highly recommend.
P.S. Stayed tuned! More Orlando will be coming up shortly!