When you enter Magic Kingdom, you step onto Main Street USA, inspired by Walt Disney's hometown. There is an adorable ice cream shop, a bakery, and all sorts of charming places to explore. (Damian's favorite is the old fashioned train station, where you catch the train that circles the park).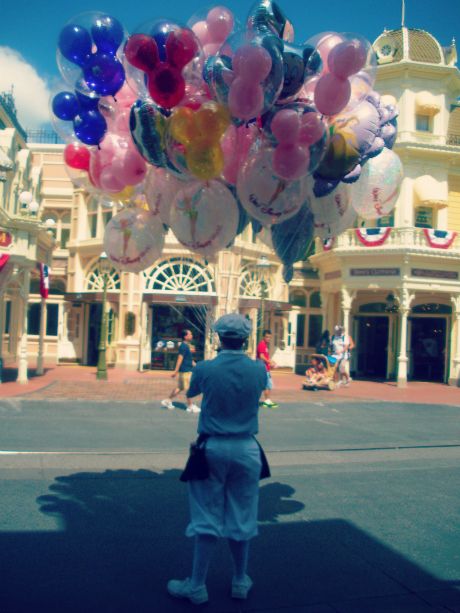 (I always worry the balloon man might float away. He never does.)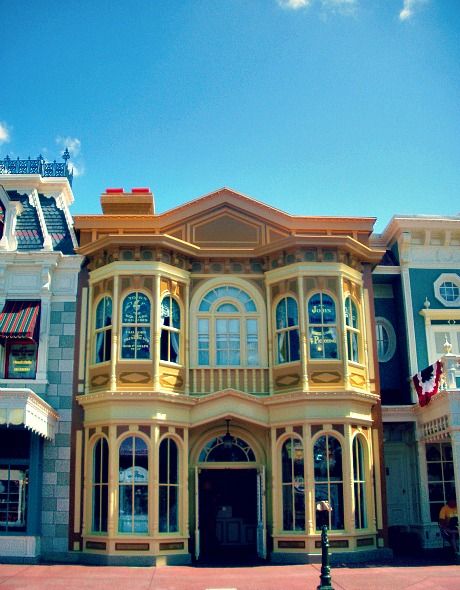 I like to admire the architecture and window shop.

Below is a window display of the ballroom scene from
Beauty and the Beast
. In the window's reflection, you can see Damian waiting patiently as I snap the photo. (
I have sunglasses on my head, a magic Kingdom map in one hand and a camera in the other, and a messenger bag over my shoulders. I am only missing sunscreen on my nose. Do I win the most stereotypical tourist ever award? I thought so.)
My dorkiness aside, I like the above photo because it appears as if I am peeking through the window of the Beast's castle and watching Beauty and the Beast fall in love in real time. And of course, I am taking a photo. Wouldn't you?
I remember when I was younger and I would wish and hope that one day I could explore a castle like the ones I saw in Disney films. I would even fall asleep at night and dream of castles. I
suppose
one reason I love Disney World so much is that while I am there, I experience a small taste of otherwise intangible childhood dreams.
And here I am again, spying on a magic carpet ride. Can you find me?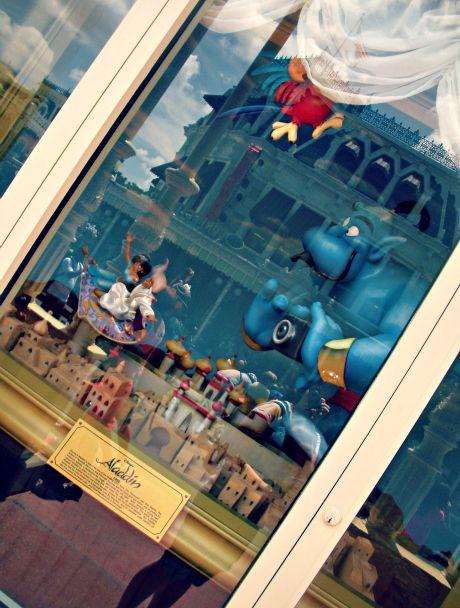 And of course at the end of Main Street, past the movie theater, the barber shop, the candy store, and all the window displays, you find the pride and joy of the park, Cinderella's castle.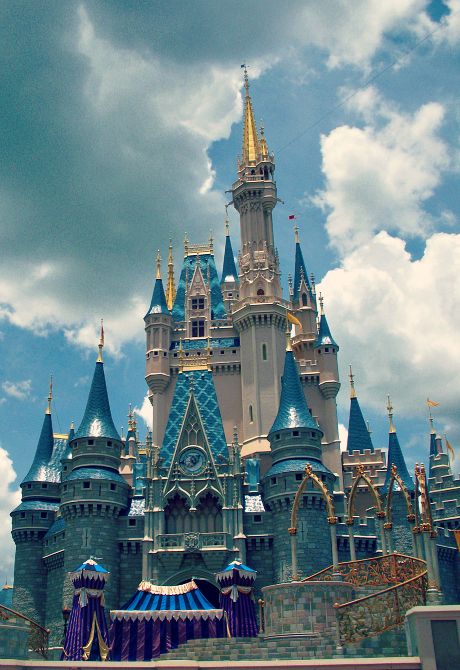 Have you ever strolled down Disney World's Main Street? If so, what do you remember?
P.S. Tomorrowland is coming up next!