I think everyone, at some point in time, dreams of living in a tree house.
In Adventureland, you can explore the Swiss Family Robinson Tree House. You climb an enormous tree then peak into the windows of the Robinson home: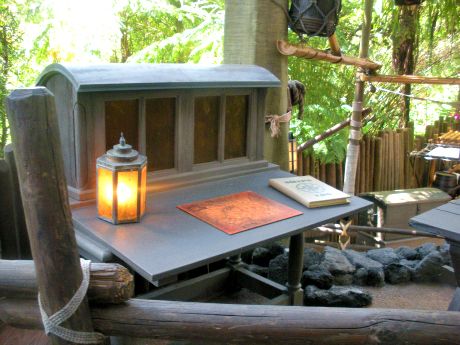 Here's a joke from the Jungle Cruise guide: "If you like standing in line, you should visit the Swiss Family Robinson Tree House. There's a really long line and no ride at the end."
(I love the tree house, but it's true: you climb up to it in a long, long, long line of people, then climb down, and then you're done.)
The Jungle Cruise, by the way, is cheesy and hilarious.
Here's another joke from the cruise guide: "The Nile river is over 4,000 miles long, and if you don't believe that, then you are in a state of...
...disbelief!"
Ha. Ha.
We also visited the Enchanted Tiki Room, where, every fifteen minutes, "all the birds sing words and the flowers croon in the Tiki Tiki Tiki Tiki Tiki Room."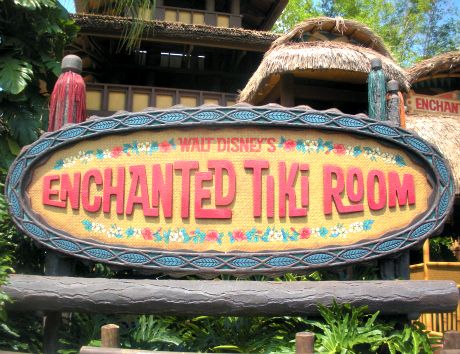 Damian didn't love the Tiki Room. I guess he doesn't like being serenaded by mechanical birds. Weird. He did love Pirates of the Caribbean, though. We rode it twice.
Oh, and kids can take a magic carpet ride--don't you dare close your eyes! (Damian and I didn't ride this one--we just drank smoothies and watched the carpets whoosh past.)
And that's Adventureland in a nutshell. :)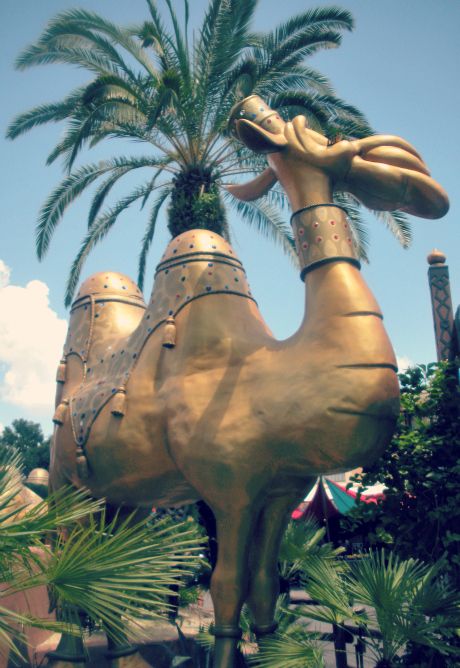 Frontierland and Fantasyland, coming right up.