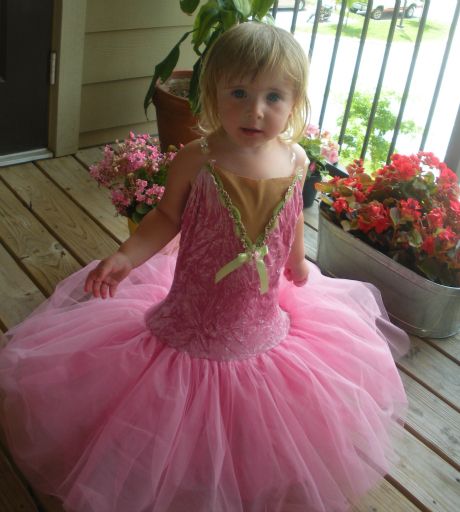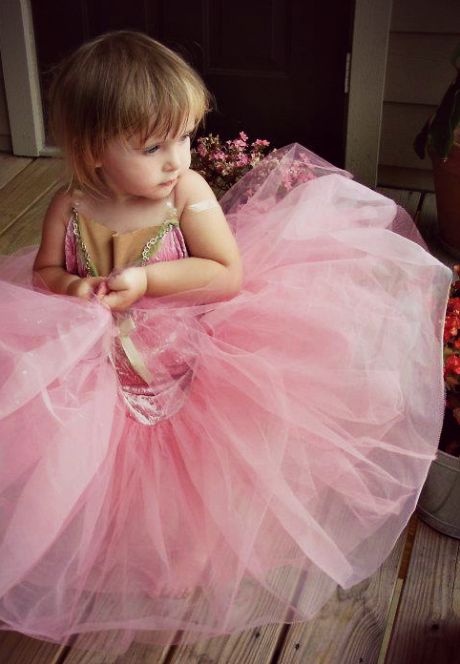 Lila came to visit, and one evening, she was reluctant to fall asleep (a common problem among one-but-almost-two-year-olds), so I wore a pink tutu in hopes of distracting her from the frustrations of a bedtime. Of course Lila adored the tutu, and I took to spinning around the room as Lila said, from her mother's lap, "More, more."
The next day, I helped Lila into the tutu (I had to tie the straps together with ribbon to keep it from falling down), and then she started spinning around the room so enthusiastically that when the whole family was ready to go to the pool, she refused to put on a swimsuit. I suppose she wanted to remain in the tutu forever. (I can relate.)
Lila was convinced to go swimming only when her mother promised that afterwards, Lila would wear the tutu again. We swam for the remainder of the afternoon, and as soon as we came home, Lila ran directly to the tutu.

She had not forgotten.