One day, Lila Sue went on a journey. She struggled to keep up with the other travelers...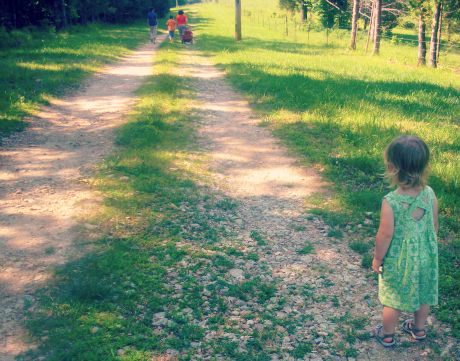 ...partially due to her short legs, but mostly due to her enthusiasm for the flora, which she admired, as everyone else followed the country road.
Lila Sue plucked berries and picked pretty flowers, and then...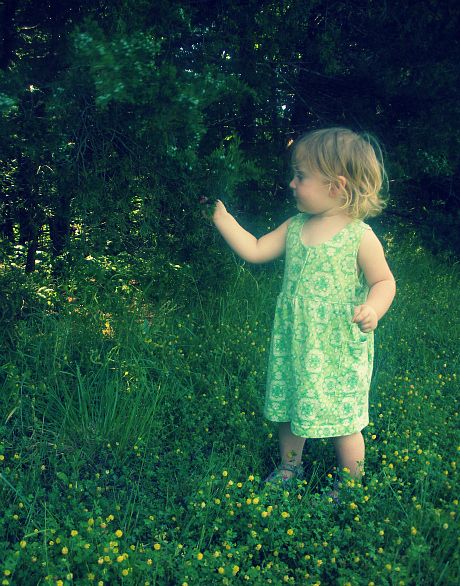 ...she made her way through the trees and into the sunny meadow.
Eventually, she caught up with the other travelers, who helped her find the way back to Oma and Opa's house, and after she climbed up the stairs and ran through the door, she passed around tiny hugs and kisses to everyone in the family.
The end. :)