My mom, a fantastic cook, a lover of books, always on the hunt for a good deal. I'm not sure how to write about my mom. I mean she is my
mom
, for goodness sake. That says it all. She was my whole world until I turned six, ran off to first grade, and finally realized there was life outside of my family and my imagined adventures. Yet even after I began elementary school, I continued to adore my mother. I thought she was beautiful and kind and every evening I wanted nothing more than to fall asleep in her arms (though of course I was always made to go to bed).
I grew older and with age became more distant from my mother, as people do, but when thinking of what to write for her today, for her birthday, I realize I
only
know her as a mother. Though I now count her as a friend, when I (the youngest daughter) arrived, she was a mother three times over and I obviously have no idea what she was like before I greeted the earth.
I do know she talked to me when I was baby, even though I couldn't talk back. In fact, she
always
talks to babies, as if they can understand her, which is probably why my sisters and I--forgive me if I sound conceited--are such articulate people. We never knew a day of life when a person did not look us in the eyes and tell us stories or talk to us about what was happening all around us.
We have always been a part of the conversation.
My mother sees infants and toddlers and all young people differently than most. She teaches Pre-K at church and though many dismiss what she does as "babysitting," she would say they are wrong. She would say that
such small children are capable of learning, of understanding, and that when she tells Bible stories, they listen. They are children, yes, but they are more than that. They are tiny humans, learning and developing with every moment.
My mother never let my sisters and me think that we weren't capable, that we couldn't learn and grow and achieve.
"College? Of course you will go to college. You are smart and and disciplined, why wouldn't you go to college?"
She has the ability to see potential in other people and somehow set it free. She helps three year old children learn to love God, to love others, and to be kind and generous. She shows them we are all part of a big, wide spectacular world.
She is a wonderful mother, a wonderful oma (grandmother), and I love her and simply want to tell her happy birthday. Happy birthday, Momma!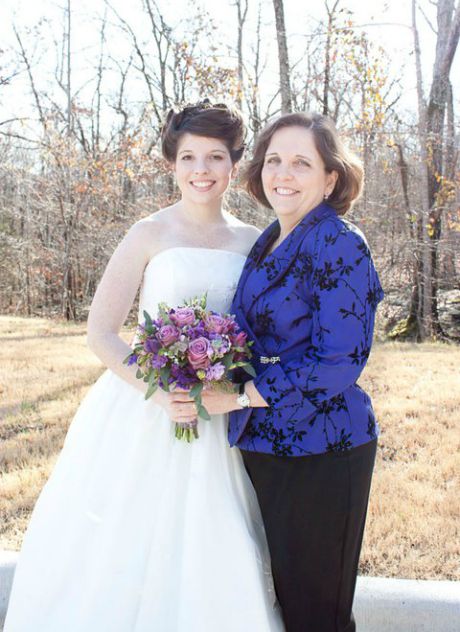 P.S.
My mom's birthday last year.