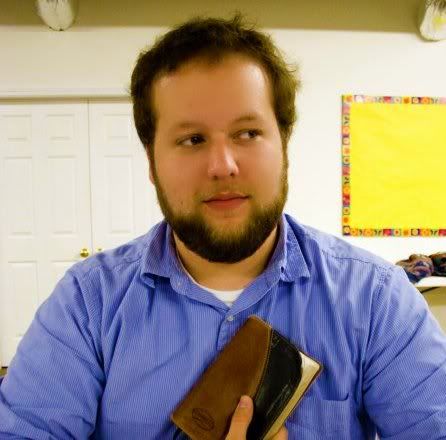 My darling husband turns 23 on Friday, and let me tell you, it is difficult to surprise this man. He checks the online banking daily, and then there's the slight problem that we are together
all the time
. In fact, if one of us starts to leave the room, the other jumps up and says, "Where are you going and why? Can I come? I miss you. Don't go."
It's terrible.
I'm thinking the best way I can surprise him is to bake a truly remarkable cake. (Don't worry, I'm not spoiling anything. He doesn't read my blog anymore, and I don't blame him, since he hears me read all my posts aloud before I click "publish." Yes, I'm a
neurotic
mess who must hear her writing! I haven't read this post aloud, for obvious reasons, and it's making me crazy! Stop judging me!). Anyway, here's the rub: Damian defines the term "truly remarkable" rather specifically. He wants layers. At least seven. Seven or more rich, dark, chocolate-y layers with rich, dark, chocolate-y frosting. Here's what happened last time I tried to fulfill his vision:
I made a truly remarkable mess. There was icing. And sprinkles. And cake. EVERYWHERE.
Tomorrow, I'll be perusing
Pinterest
in hopes of finding a recipe that won't result in frosting on my ceiling. I'll also be funneling money to a secret account in the Cayman Islands, so that next year, I can give my husband a
real
birthday present (as opposed to baked goods and coupons for free hugs).
What's that, you say? Funneling money is illegal? Oh, well. Money can't buy happiness, anyway. Also, we are broke. I'd be funneling air.
P.S. How many times did I use the phrase "truly remarkable" in this post? If you answer correctly,
high five
!