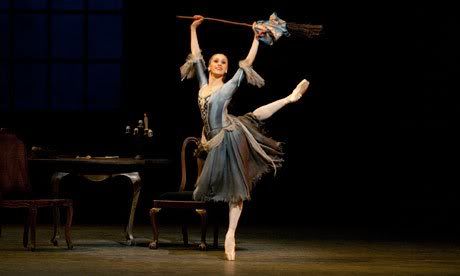 All married couples argue, at least a little bit. You know it's true.
It's part and parcel of throwing a wedding and taking vows. Next thing you now, you're standing at the Red Box and fuming, because your dear and darling husband chooses movies based on ratios of explosions to gun fights (with his preference on explosions) even though you're aching to watch Meg Ryan and Tom Hanks fall in love for the upteenth hundredth time (which is a basic need, really).
Actually, Damian and I don't argue about movies (much). After Damian watched approximately 1,456 romantic comedies while we were dating, he admitted that he liked them a little bit (but Shhhh! I'm not allowed to tell you that!).
We mainly fight about housework.
I am scatterbrained and messy by nature, but Damian has this weird idea about respecting your belongings and being a good steward of what God has given you. I say, Pish Posh! I'd rather roll around in piles of my own junk, thankyouverymuch.
Only problem is, Damian cannot relax if there is clutter on the book shelves, belongings on the floor, or dishes in the sink. He gets a little (or a lot) irritable, because he feels uncomfortable and anxious, until the house is clean.
Poor man.
I never foresaw this day. In college, Damian's dorm was
rank
. Why is it that when boys live together there is a distinct boy
smell
? It got especially gross during finals week.
Now that we are married, Damian suddenly expects us to keep a tidy home. How silly!
Before I continue, let me say: we are both all about gender equality. Equal distribution of domestic duties? Yes, please! However, as with most things, it's not that simple. Damian works full time, and I barely work at all, so, regardless of hundreds of years of social oppression and new ideas about the way men and women interact, I should probably be the one doing most of the housework. Logically. Since, you know, I am usually either prancing about in pointe shoes or twiddling my thumbs; theoretically, I could squeeze in ample time for house cleaning.
However,
I have this rare disease that causes me to be completely oblivious to messes.
I am also rather lazy (when it comes to tasks that are boring and dull, like housework). I blame this on my ridiculously high IQ. I cannot abide with any task that does not require the full capacity of my ENORMOUS brain.
Okay, fine, you caught me.
My IQ is only somewhat above average, and I don't have any rare diseases, either.
I just need to grow up (or start doing housework en pointe).
The end.
P.S. Do you ever feel like this on laundry day? I do.
P.P.S. Here's how domestic I am: I have pointe shoes in the oven but not dinner. I feel bad, because Damian keeps thinking he smells food. You may ask, why, Hannah, WHY are there pointe shoes in your oven? Well, I tried to dye a pair but used too much water, and now, the shoes are soft, squishy, and not strong enough to support me. So, I am trying to dry them out. Eek. Live and learn? And, in the meantime, accept the glamorous titles of Stupidest Ballerina on the Planet and Least Domestic Wife EVER.
(Top photo of ballet dancer Marianela Nuñez by Tristam Kenton via
The Guardian
; Last
photo
via
The Kaleidoscope Project
)