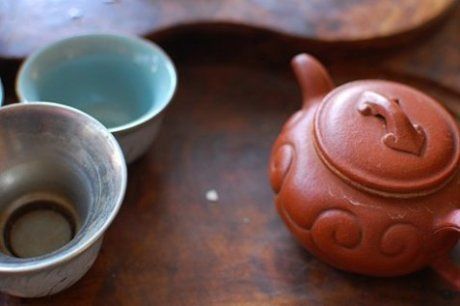 I went to ballet yesterday, to make up for missing last Thursday, and the class was on the second day of learning the Spanish hot chocolate dance from the Nutcracker. Seeing as I've never danced a single step from the Nutcracker (or any other full length ballet), I was SUPER excited until we began going over choreography and...
I sucked. (Pardon my French).
I soon remembered my Greatest Weakness in ballet: I can't memorize dance combinations quickly enough to perform in class. I always end up wondering if I have a learning disability or something.
Here is a glimpse into my brain during Spanish chocolate:
Waltz turn, waltz turn. Balancé, soutenu, pirouette, and balancé again...WAIT! Why is everyone one step ahead of me?! Oh, I should probably be listening to the music, shouldn't I? This is DANCING class, after all. What now? Run? Attitude saute? Arabesque? Drag my feet dramatically twice, and then some step I've never seen before...Twice. Pique pas de bouree. Now pause in Spanish-y looking pose with hands on right hip. Run off stage. Do I really have to come back? SIGH. Now pique turn 3x and form a circle at center stage with the other dancers. WHAT? Everyone is dancing in a circle? How does one dance in a circle? I can only move in a straight line. Force of habit? Ack! And WHAT are they all doing NOW?
...I'm not entirely sure what happened during or after the circle. I can't remember.
I have terrible memorization skills. In college, my German teacher was always infuriated by me, because when she taught a new concept, I could never remember enough of the rules to apply the grammar immediately. I stayed up all night studying for my exams, because to remember enough information to make a decent grade, I had to read through my notes for 12 hours straight. And don't even get me started on how much time it took me to memorize poetry for English. I'm still bitter. (I also tend to wait to the last minute but that's another story).
In ballet, I have the same problem with memorizing but combine this with the fact that I have difficulty telling left from right and you have one Spanish chocolate DISASTER.
After class, I may have cried.
But you want to know what's crazy? I still want to add the Tuesday class to my schedule! And ask my teacher for a private lesson, in which we go over the choreography! Not that I have the money for that sort of thing, but that's what I want! I want to be Spanish chocolate!
In my usual class, the students are learning the Chinese tea dance...en pointe, which terrifies
and
thrills me. Mostly terrifies. BUT I plan to practice pointe
every day
until the Chinese tea dance doesn't even phase me! Doesn't even phase me!
Is that really so much to ask? And yes, I fully realize I sound absolutely insane (or nutty).
Get it? Nutcracker? Nutty? Anyway.
Such are the woes of being an adult beginner in ballet.
(Top photo by
Insidious Plots
; Second by
Renato Ganozo
)