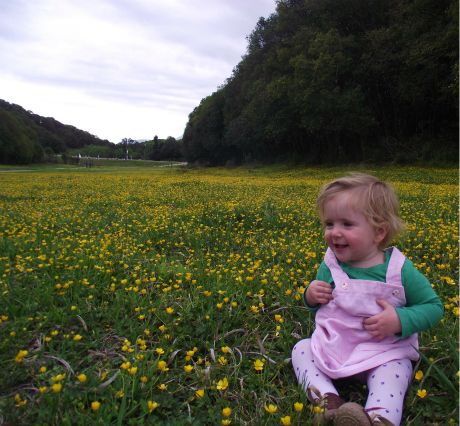 I'm pretty sure my neice Lila is the most beautiful one year old in Argentina (and all the world), but I mean no offense to your favorite one year old, of course.
Lila is coming to visit in July, and I fully plan to dress her in a tutu and slippers, and when her mother isn't looking, we are going to work on turnout (the rotation of the leg from the hip, required for ballet dancing).
Early bird gets the worm, right?
Oh, hush, I am totally kidding. Well, not about the tutu and slippers.
Anyway, if you didn't know, babies already have full turnout (unfair!), so helping Lila stretch would be pretty pointless.
We all enter the world turned out, but our muscles tighten as we get older. Then we go to ballet class and spend the rest of our lives trying to recreate what once came so naturally.
Such is life, yes?
P.S. Lila is already wearing tights! It's destiny. ;)