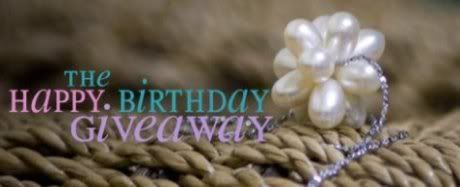 Guess how my crazy sister is celebrating her birthday? She is giving people presents! Someone PLEASE tell her it's supposed to be the other way around?
ANYWAY, you can visit
thesameplate.com
and enter to win a white pearl necklace, a blue pearl necklace--these are made from real pearls, you guys!--or a Filipino sweet treats cookbook.
Oh, and don't forget to wish her happy birthday! It's already tomorrow in the Philippines, but in America, she turns 28
today
. :)